Hydro Elisir Bath - Detox
Detoxing bath
Bath oil with essential oils
400 ml
Bath oil, with a blend of essential oils of cinnamon, lemon, lavender and niaouli act warming and stimulating on the microcirculation. Ideal after a sporting activity, even in combination with HYDRO ELISIR BATH RELAX

Directions for use: dilute 40 ml of the product in the bath and soak for 20 minutes.

Ingredients: Ethylhexyl cocoate, Helianthus annuus seed oil, Polysorbate 85, Cinnamomum cassia leaf oil, Cinnamal, Cetyl acetate, Citrus limon fruit oil, Melaleuca viridiflora leaf oil, Lavandula angustifolia herb oil, Limonene, Acetylated lanolin alcohol, Linalool, Coumarin, Citral, Cinnamyl alcohol, Eugenol.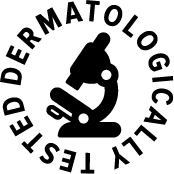 Hydro Elisir Bath - Detox
Customers who bought this product also bought: